Hello my Sketchy Sweethearts. Please come out to
SPACE Studio
for this super-special, lovey-dovey, Valentine drawing event.
I have the distinct pleasure of posing for you all once again, and I'm sure that if it were not for my themed surname, I would not be so honored.
So whether you swoon at the sight of cupid or prefer to regard Valentine's Day as a marketing ploy to increase sales in flowers and candy, I encourage you to attend. Because no matter what your perspective I will ensure that you have a thrilling time. Me-ow.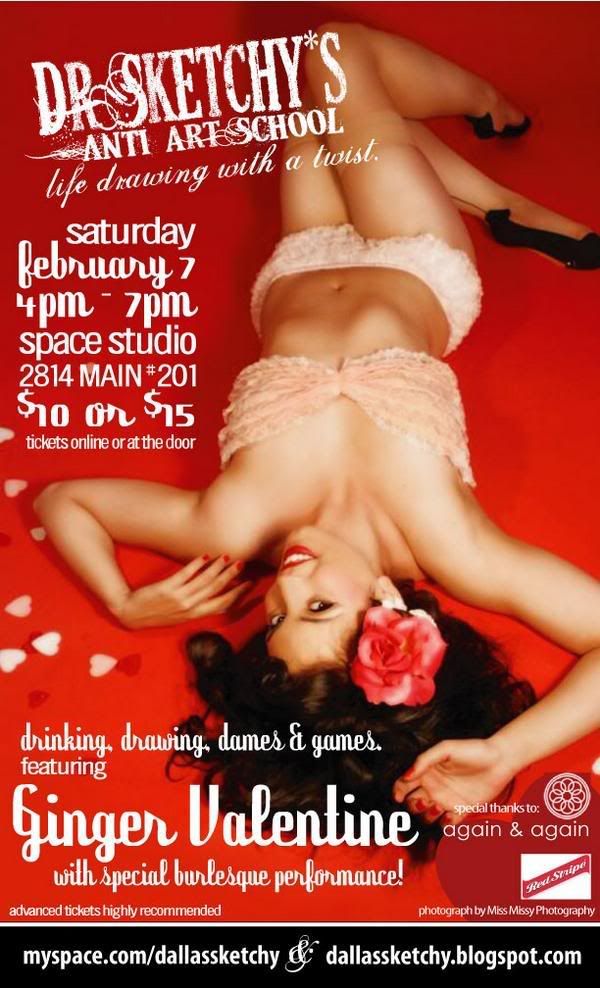 See you there,
xoxo