I had such a wonderful weekend in New Orleans. As promised, here are some of my favorite pictures. Thanks for looking!
Here I am with Mr. Ignatius Riley in front of the original location of the D.H. Holmes Department Store on Canal Street.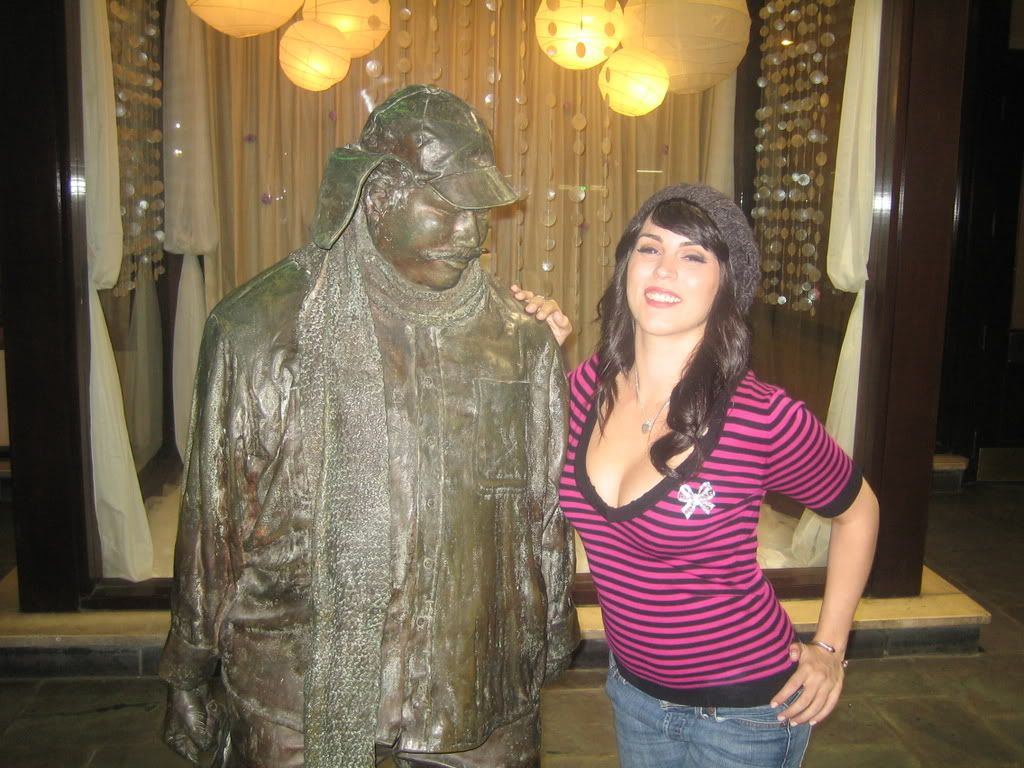 This is one of my favorite drinks from New Orleans. It's called a Sazerac and it's one of the oldest known cocktails. It's whiskey and Peychaud Bitters with a twist of lemon served neat.
This is from inside the Napoleon House. They are famous for their muffalettas, or "muffs" as they call them down there, which always makes me laugh.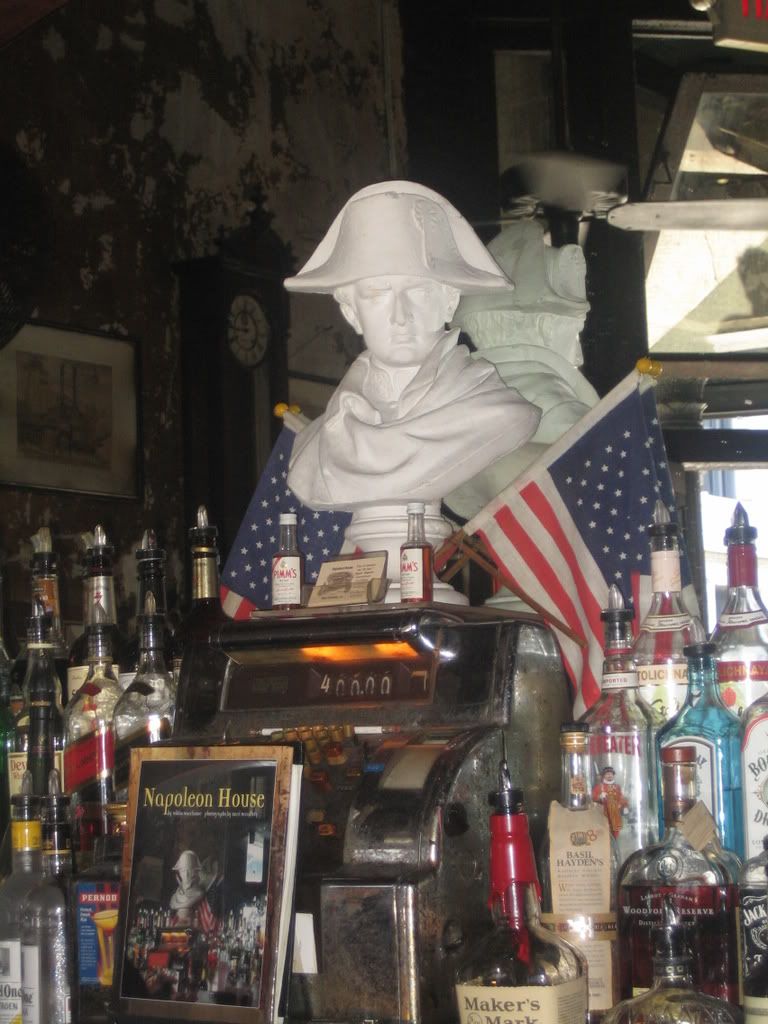 Here's the beautiful St. Louis Cathedral in Jackson Square. A couple got married there, and later the entire wedding party marched down Chartres Street with a live jazz band.
This is the famous Ferdi Special from Mother's on Poydras Street. Am I makin' ya hungry?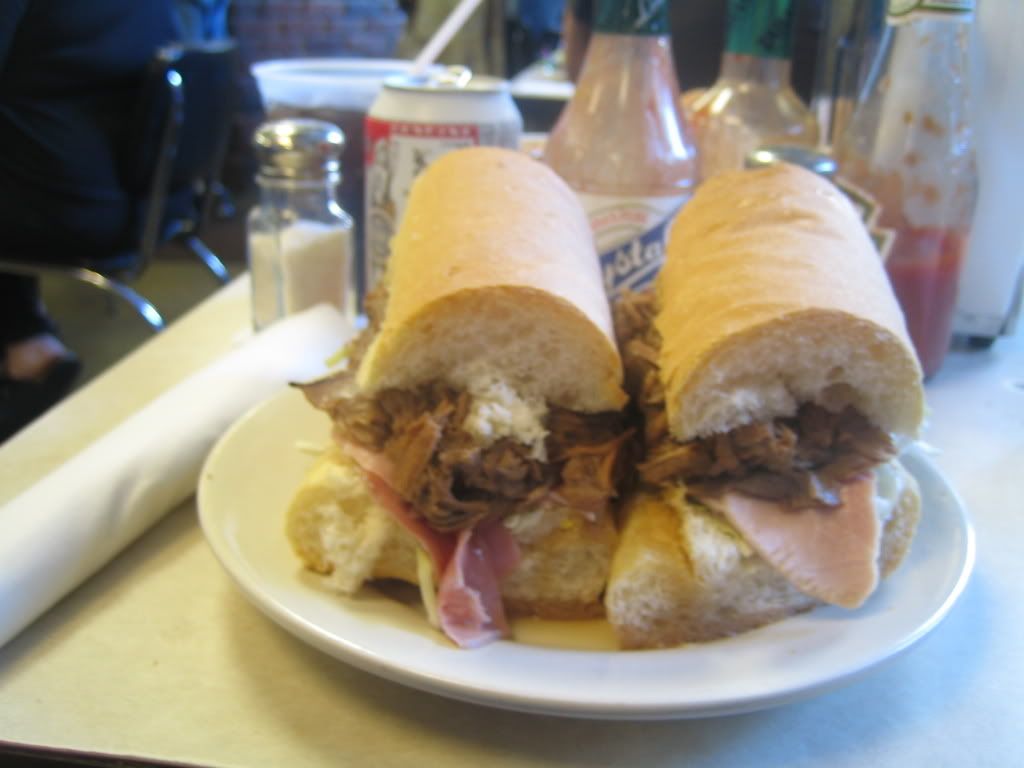 I don't remember what street I saw this, but I had to take a picture. ;)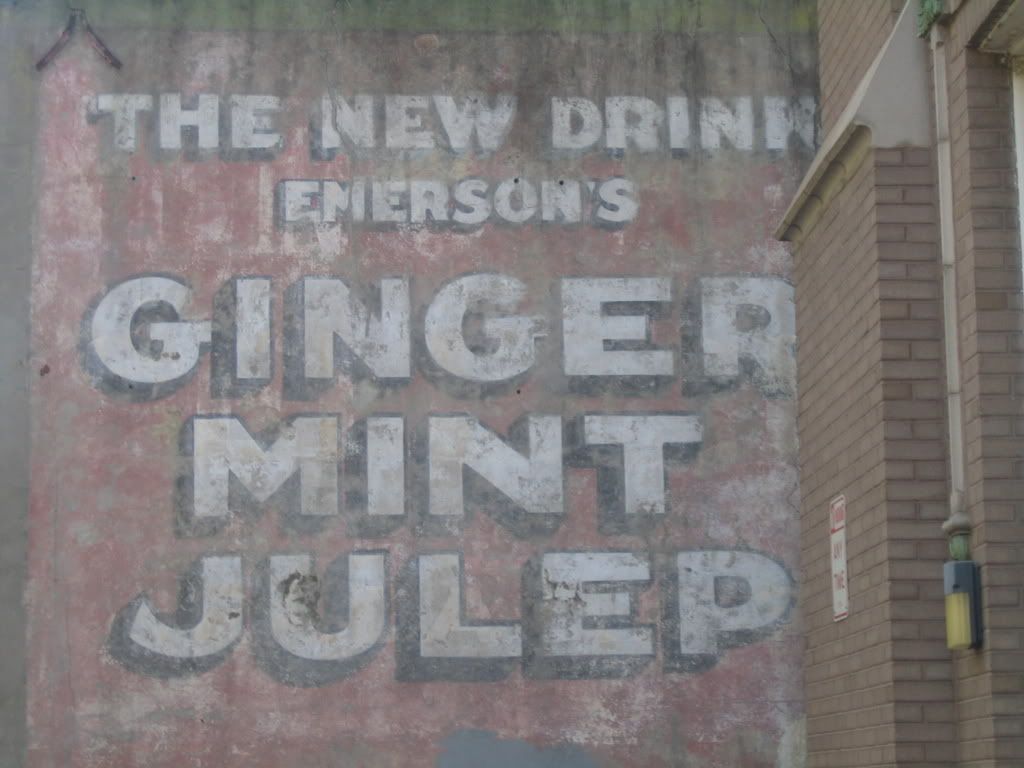 This is part of a storefront display on Decatur Street. I liked the Saints purse.